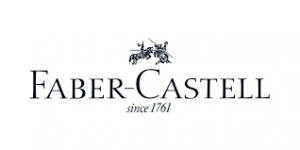 A dark-red felt tip pen with a flexible brush-like tip and a width between 1 and 5 mm, from the Pitt Artist Pen series by Faber-Castell.
This series of brush pens use a pigment ink which is acid and odour free and doesn't bleed through paper but isn't water-soluble.
The light-fast ink keeps its colour unchanged for a long time making these brush-pens popular for sketches, fashion design, illustrations, comics and calligraphy.